The true essence of entrepreneurship is coming up with something that can have an impact on people's lives. That is indeed reaping the rewards for doing well.
This outstanding team from IIT Kharagpur has created a new platform that has the potential to drastically better people's lives. To bridge the gap in the market between rural SHGs and sellers, bulk purchasers, and urban and semi-urban small companies, they have developed a platform called Grameen Setu.
Meet the founders
"A good team can win anything and make anything out of everything," Mann Goel, co-founder of Grameen Setu, an e-commerce and freelance platform that aims to bridge the market gap between urban buyers and rural SHGs and sellers. Proving him correct this incredible team of IIT Kharagpur students has achieved a remarkable feat by winning the Hult Prize 2022 Dhaka Regional Summits.
The team consists of Mann Goel, Kshitiz Khandelwal, Eknoor Malhotra, and Mukul Mehta. These extraordinary people generated a brilliant idea and, despite all odds, succeed in developing a new platform that can significantly improve people's lives.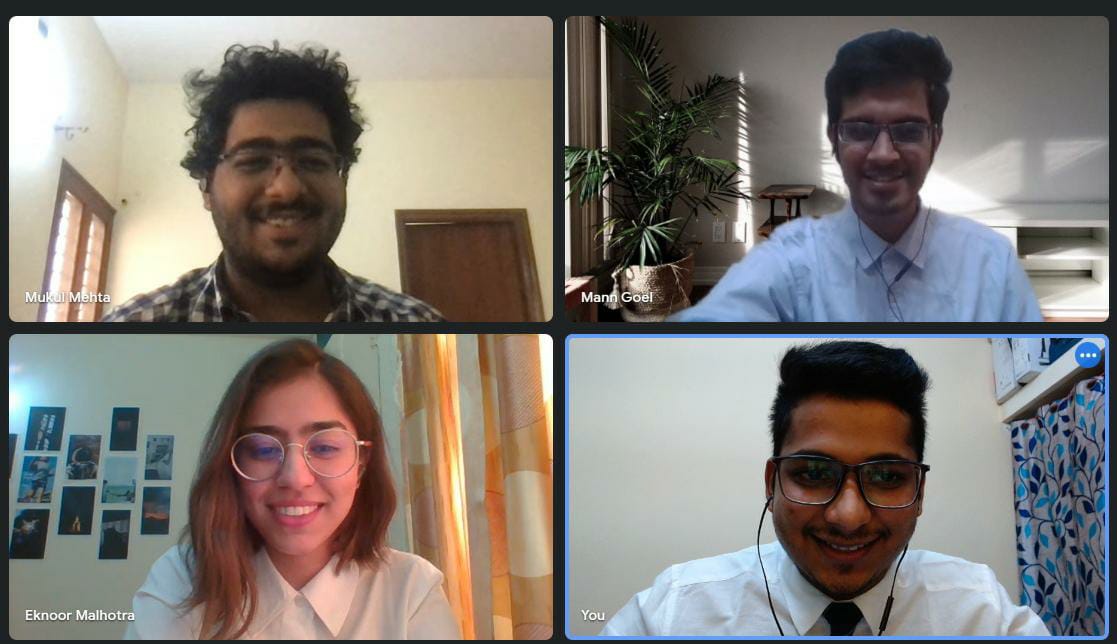 What is the Hult Prize?
It is a year-long competition that crowdsources ideas from university students after pushing them to solve serious social issues such as food security, water access, energy, or education. The Hult Prize has introduced impact-focused initiatives, events, and training to over a million students throughout the world, creating a pathway for youth everywhere to take action to build a better world, with a USD 1,000,000 global startup prize as its anchor activity. It is focused on creating meaningful work opportunities at scale. It has four stages: the OnCampus program, Regional Summits, Global Accelerator, and Global Finals.
Clearing the first two levels, team Grameen Setu will now compete in the Hult Prize Global Accelerators phase, where they will face off against 16 other teams.
Mann Goel advised students interested in competing in the Hult Prize competition to be very specific about what they want to say and what they don't want to say because, in regionals, you get just four minutes to pitch your idea. There will be people from all across India and Asia competing; you must be better than them at the very least. To accomplish this, you must be persistent with your idea, keep improving it, and never lose hope.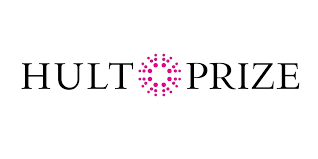 IIT: A Mecca for Successful Entrepreneurs
IIT is an excellent choice for those interested in engineering. It is known for generating some of the world's best engineers, but so many IIT graduates pursue careers in fields other than engineering. They turned into entrepreneurs and launched their businesses in the marketplace. Even though they aren't experts in their field, they create ripples.
Many IIT graduates are making valuable contributions to the Indian startup ecosystem and making a difference in people's lives, inspired by tech innovation and product creation that is reshaping the world.
About Grameen Setu
The Grameen Setu is an e-commerce and freelance platform that attempts to close the market gap between urban and semi-urban small businesses, bulk buyers, and rural SHGs and sellers. Self-help groups in rural areas make a wide range of handmade items. However, finding customers for these items is tough for them. Urban businesses can be good potential clients for them. It has a two-fold benefit: the rural self-help group will gain customers, and the urban shops will benefit from inexpensive labor and high-quality items. So the Grameen Setu is the platform that connects them. Here, urban purchasers can submit orders with customizations, and rural vendors can accept and fulfill these orders. Both buyers and sellers will benefit from Grameen Setu's transparency and security. For the transaction to begin, both parties must agree to an electronic contract. Logistics will also be provided to ensure perfect transparency. Payment will be made through a third-party gateway. Grameen Setu, as a result, is a comprehensive platform that connects urban customers with rural suppliers.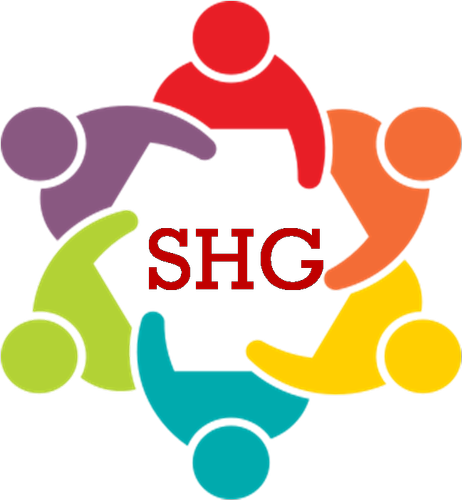 How will they compete with fierce e-commerce competitors in the market?
They have a competitive advantage in that they target rural SHGs, which are smaller but significant producers, compared to large e-commerce companies, which target large and bulk producers. It can help rural SHGs scale because they do not charge any commission from them and only charge a 5% commission from urban buyers.
Mann Goel, when asked about their USP, said that they have specific features for both buyers and sellers, such as quality control, order tracking, customizing, and payment logistics, all in one portal, and that their go-to-market strategy is to target rural SHGs, which sets them apart from their competitors. It's a business-to-business transaction.
What's next for Grameen Setu?
This startup is currently in the prototype stage. The portal, as well as the website, have been completed. This fantastic team with a wonderful idea only requires a few funds to get started. They are hoping to take home the Hult Prize. At the outset, they focus on SHGs in northeastern states such as Bihar and West Bengal. Their long-term goal is to scale it up and extend it across the country.
Self-help groups and a step toward women's empowerment
Self-help organizations were created to help rural women alter their lives, and they have been doing so for years. Studies have shown that when rural women work, they can better educate their children, run their families more efficiently, and maintain their independence. It was discovered that, more than schooling, years of experience in the SHG impacted their income more.
In collaboration with SHGs, Grameen Setu will provide these women with the opportunity to innovate old designs by incorporating current trends and converting products, as well as the confidence that their work will be featured on an online shopping platform. As a clientele, they cater to both rural and urban people. They will give SHGs hand-holding assistance in dealing with internet sales and understanding consumer behavior.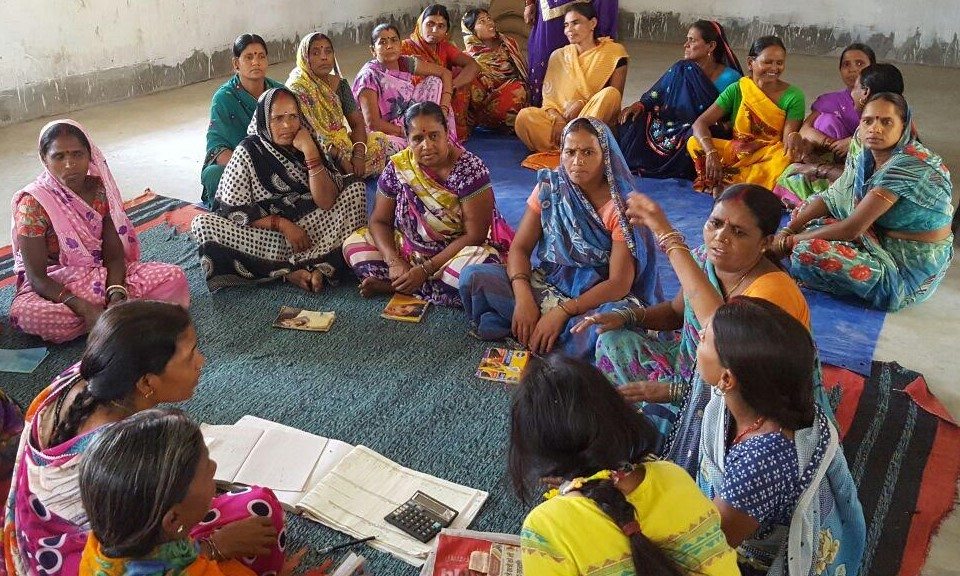 Preserving the cultural heritage
In rural communities, handicrafts are an essential component of the cultural history that is passed down through the years. Previously, many members of Self Help Groups (SHGs) were active in this unorganized sector for household use of this craft, and if it was sold at all, it was at a low price. However, India's recent shift to environmentally friendly items now commands a greater premium. Creativity knows no bounds and runs through the country's veins. Since the dawn of time, handicrafts have been the backbone of the economy.
Grameen Setu is assisting in the preservation of this heritage.