"Nature provides a free lunch, but only if we control our appetites"
Our insatiable hunger for exhaustive natural resources has led to the exploitation and hence degradation of nature. The deteriorating condition of our environment has been a source of constant concern for many countries across the world. It is uncomfortable to imagine how the ecosystems would thrive under the extreme conditions of pollution and global warming. The melting of polar ice caps have resulted in increased sea level and more frequent floods and draughts. Studies have shown that deltas and even countries like Bangladesh could submerge under the sea in the course of a few years. Eventually increased average temperature would put to peril the biological processes and Earth would become unfit for habitation just like its sister planets. Thus, spreading awareness and getting a better idea of the climate change in real time is the need of the hour and the best way to do that would be to have a glimpse of the havoc we are causing. Measures like satellite imagery to track carbon footprints and climate change rates can be the best way to keep an estimate and that is why Abhilasha Purwar and her brother Kshitij Purwar set up BlueSky Analytics with an objective to incorporate a fusion of technical knowledge and innovation to find a solution to the climate question and spread awareness.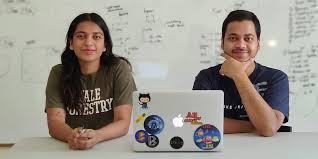 The Inspiration Behind BlueSky Analytics (BSA)

A graduate in applied chemistry from IIT (BHU) Varanasi in 2012, Abhilasha started her career in Abdul Latif Jameel Poverty Action Lab(J-PAL) on a consulting project on IoT devices-based air pollution monitoring for the Union Ministry of Environment. She rejected two high pay job offers to work on this, being driven by the will to do something for the greater good. She says that she had once come across a river in Chandrapur, Maharashtra and was shocked by the water that had turned orange due to the pollution.
After completing her masters on Environmental Management in Yale school of Forestry and Environmental Studies on a full scholarship, she shifted to Delhi and along with her brother Kshitij Purwar set on to build a startup with a capital of $10,000 from her own savings, determined to seed a change in the degrading environmental degradation and change the way people perceive it.  

The Plan of Action


BSA is a geospatial data intelligence startup that is leading the fight against air pollution, water pollution and environmental degradation by building a stack of environmental indicators. A geospatial intelligence system is one which tracks human activity on Earth by exploiting and analyzing imagery and geospatial information that assesses and visually depicts physical features and geographically referenced activities of the Earth. Presently, BSA is a team of 15 spread across 15 cities and 2 continents. The team consists of experts in data science, finance, design, development and storytelling who share a mutual concern for the environment and are willing to fight for it in high spirit.  They exploit the power of Artificial Intelligence and satellites to obtain high resolution, real-time environmental data. Their geospatial data refinery transforms raw data into usable environmental insights, thus enabling us to respond quickly to the changing climatic conditions and increasing environmental pollution. The app maps the country in squares of 1km to monitor pollution levels. The sibling duo decided to do ground level work and therefore cut off carbon emission on fundamental levels.
The products they developed are:

BreeZo :It was developed to provide the most extensive quality datasets on air pollution and therefore, enable people to respond quickly and spread awareness on air pollution. It uses three million virtual air quality sensors and is aided by historical datasets.

Zuri : APIs on forest fires. It is a global farm and forest tracker. It can also estimate the amount of greenhouse emissions from fires. Also provides information on the areas burnt and high risk zones.

Next on their target is water quality and pollution. They are building more datasets on water quality across lakes and rivers, flood and drought risks, extreme weather events and industrial carbon emissions. They also have an app for monitoring pollution and emission levels. Thus they aim at solving the bigger problems by tackling it at the grassroot level.

Support and accolades

BSA received wide support for its huge potential in this sector and philanthropic nature. They secured seed funding from BEENEXT, Rainmatter and Stanford Angels in July-Sep 2020. It has won prizes from Schmidt Futures & Patrick McGovern Foundation, Copernicus Masters & European Space Agency, MIT Solve & AI Innovation and raised angel funding.
"Abhilasha and Kshitij give me hope that together we can solve the air pollution and climate change crisis. I am really impressed by their intelligence, dedication, and ability to get things done" says Ashish Dhawan, the cofounder of Chrysalis Capital.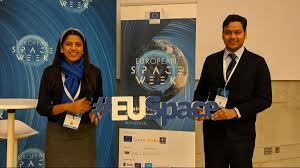 The Roadblock faced

The company did face quite a lot of challenges in their journey. There was skepticism towards their idea and the approach and how much it could actually do to solve the problems. The major roadblock faced by BSA was the lack of funds and investors due to the nature of their product. The fact that they used a deep tech solution for an environmental issue made them depend heavily on philanthropists and angel funding.

Abhilasha advises to explore everything, work under different setups and environments, overcome fear of doing something for the first time.  It's about doing the little things, one step at a time and overcoming that fear," says Abhilasha.