Atos, a French-based IT service company has been selected to take up India's supercomputer project under National Supercomputing Mission (NSM), which means very soon a lot of colleges in India will have a supercomputer of their own, including IIT KGP!
The History behind:
India's supercomputer program was started in the late 1980s because Cray supercomputers were denied for import due to an arms embargo imposed on India, as it was a dual-use technology and could be used for developing nuclear weapons. Supercomputer PARAM 8000 (made by the Centre for Development of Advanced Computing (C-DAC)) was launched on July 1 1991, and is considered India's first supercomputer. It was indigenously built in 1991 by C-DAC and was replicated and installed at ICAD Moscow in 1991 under Russian collaboration.
A new Supercomputer deal for India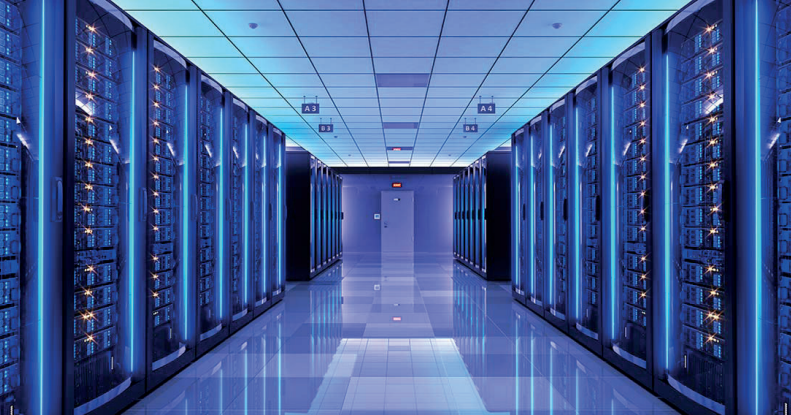 Atos, a French-based IT service company has been selected to take up India's supercomputer project under National Supercomputing Mission (NSM), which means very soon a lot of colleges in India will have a supercomputer of their own including IIT KGP! Back in 2014, IIT Kanpur became India's 1st educational institute to have a supercomputer, which for a fact was India's 5th supercomputer. NSM plans on bringing more of these under the shed of educational and research institutes with a budget of Rs 4500 crore. Atos has won the contract for the 'build' part of the NSM where it will partner with C-DAC (Center for Development of Advanced Computing) on all three phases of the project. While Phase I involves the assembly of the supercomputers, in Phase II, certain components like the motherboards would be manufactured locally, and in the third phase, the supercomputer would be designed in India by C-DAC.
Performance of Indian Supercomputers:
Performance of any supercomputer is measured in terms of floating point operations per second (flop). In the first phase, IIT-Kharagpur will have a 1.3 petaflop machine and IISER Pune and IIT-BHU will have a 650 teraflop computer each. These would be assembled locally in Chennai by Atos, while it would source the components from France. When exactly the first set of supercomputers is delivered will also depend on whether the data centers at the institutes are ready.
Why  does Supercomputing even matter?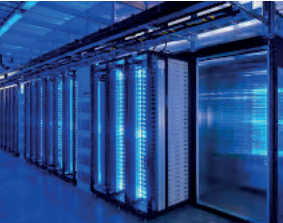 We may appreciate the credibility but still question the application of supercomputers and how it impacts our life. Supercomputers are defined as extremely high-performance computers with enormous computational speed. High-performance computing is important in order for India to make significant progress in various areas, from weather forecasting to drug discovery to astrophysics and bioinformatics.
India's fastest supercomputer "Pratyush" is installed in Indian Institute of Tropical Meteorology which uses data from all across the globe for accurate weather forecasting as it involves processing of large chunk of data and quite a lot of mathematical operations.
Like the weather, scientific research depends upon the numbercrunching ability of supercomputers. Astronomers at NASA analyze data streaming from satellites orbiting the earth, groundbased optical and radio telescopes and probes exploring the solar system. Researchers at the European Organization for Nuclear Research, or CERN, found the Higgs-Boson particle by analyzing the massive amounts of data generated by the Large Hadron Collider, using what? Yes, a supercomputer! National Security Agency and similar government intelligence agencies all over the world use supercomputers to monitor communications between private citizens (We need another whistleblower!), or from suspected terrorist organizations and potentially hostile governments.
Even the big buzzwords of this decade like machine learning and artificial intelligence came to life from the dust of textbook theories due to extreme enhancement in the computational speed. Notably, prior to this enhancement, AI computations were only possible on Supercomputing architectures.
What can a Supercomputer mean for KGP?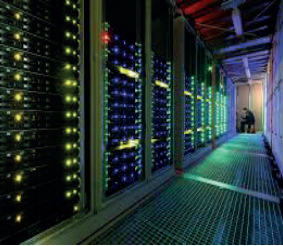 With all that being said there is no doubt that supercomputers can lead to groundbreaking impact if harnessed with proper innovation. Its presence in IIT KGP is very promising and it can be moulded for various use cases. Primarily extensive research can be done on campus in ML and AI with the aid of the supercomputer which can easily process major chunks of data. Bioinformatics can be enhanced by the high processing speed of supercomputers. Long duration processes which usually take days of observation can be predicted in a matter of seconds!
All of this is happening at a time when India has 2 of its supercomputers getting featured in the list of top 100 supercomputers across the globe. 2/100 might not seem like an impressive figure now but given that we have started late and our Technical Institutions are progressively getting at par with the other 'Supercomputer-abundant' nations, the ambit of supercomputing in India looks bright.